NF All Purpose Antibacterial Cleaner 15lt
$57.85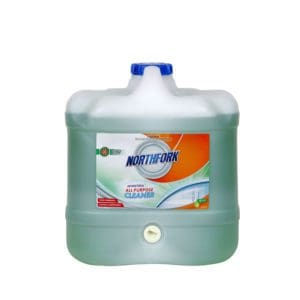 Northfork chemicals contain a range of products suitable for any situation. From food service hygiene and washroom products, to housekeeping, personal hand care and laundry washing products, northfork is ideal for the home and workplace environment.
•  Excellent multipurpose cleaner and disinfectant
•  Safe for use on all washable surfaces at correct dilution
•  Antibacterial
•  Clean and fresh fragrance
•  Ideal for use on bench tops and tiled floors
•  All Purpose Cleaner Antibacterial SDS
Only logged in customers who have purchased this product may leave a review.