A PROFILE OF KIWI HYGIENE SUPPLIES
Cleaning Products & Solutions
C/-  Hygiene Distribution Services
14 Lock Crescent, Hillsborough
Christchurch 8022
MOB; Paul 021 308477
Email; paul@kiwihygienesupplies.co.nz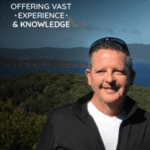 When it comes to Industry Experience, Product Knowledge, Reliability & Customer Empathy – we have bucket loads, excuse the pun!
Working within the cleaning industry for over 9 years, in addition to two years within the packaging and 17 within the stationery sector and recently 3 years in the Fire Protection Industry servicing Fire Extinguishers.  Paul is an experienced sales professional delivering excellence across a multitude of business sectors.
Our vast experience and knowledge, coupled with our supply partners provides customers with reliability – nurturing an ongoing relationship. We understand the need for prompt delivery and provide following day delivery on our core product range.
The focus for the future is to provide the customer with information on the products.  Chemical MSDS Sheets ( Material Safety Data Sheets ) including product information sheets and brochures to make an informed decision before purchase. It is not just about providing a price , but value for money.
Through our range we are promoting GECA Chemicals which are safe for the environment.  Hence there is a Green Range of toilet tissue and the extensive Bio Protect Range which is MPI approved.
We are recycling Dry Powder Fire extinguishers in Christchurch, and pressure testing and tagging them,  providing the customer with a choice of recycled or new. Therefore reducing the number of perfectly good extinguishers ending up in landfill or in someone's garage.
Both new and recycled extinguishers have a Five year life, however  they will require an annual service in accordance with the NZ Standard 4503 , talk to us about our competitive service rates as we can arrange annual servicing for you.
I trust you enjoy the service and range and look forward to your support.  This is a profile of Kiwi Hygiene Supplies